The People's Choice Regional Council Candidate's Announcement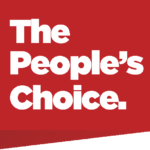 The People's Choice has selected three strong candidates for the first semi-democratic elections for Environment Canterbury for six years. The People's Choice is a Labour-affiliated group of people who share the core values of fairness, sustainability and social justice.
"We are thrilled with the Regional Council candidates we are backing this year who all share solid environmental principles and a clear vision for Canterbury" said Keir Leslie, Chair of The People's Choice.
"There is a real buzz in communities with the partial return of democracy to the people of Christchurch this election. We will finally have long overdue representation and can voice the things that matter to Cantabrians".
People's Choice candidate Lan Pham spoke at the selection process via video from Raoul Island in the Kermadecs where she is currently working as Biodiversity and Science Contracts Manager.
Lan says "We want to be part of a Regional Council that moves away from the thinking that we need to 'balance' the environment with the economy, toward a model that recognises that our social, economic and cultural life depends on the environment, and it needs to thrive for us to thrive".
Lan is a freshwater ecologist who directs the Christchurch-based charitable organisation Working Waters Trust which works with landowners, schools and communities on freshwater restoration projects throughout Canterbury, Otago and Southland. She also served on the Christchurch-West Melton Zone committee and the Regional Committee both charged with implementing the Canterbury Water Management Strategy. When not marooned on Raoul Island Lan lives in Opawa, Christchurch.
Steve Lowndes
Candidate Steve Lowndes was a Banks Peninsula District Councillor before amalgamation. He served three years as chair of the Aoraki Conservation Board and is presently the chairperson of the Banks Peninsula Zone committee and Biodiversity working group chair on the Regional Committee.
Steve said "We want to focus on achieving genuine wellbeing for all Cantabrians where intergenerational stewardship is at the core of our communities". He lives on the shores of Lake Forsyth where the lake is currently struggling with toxic algal blooms.
"Our environment is the backbone of our economy and we degrade it at our peril. We must work together to ensure that everything we do enhances biological diversity and ecosystems health for a resilient and sustainable future for our children and grandchildren"
Dr Cynthia Roberts
Candidate Dr Cynthia Roberts focused her Masters and PhD research on animal/plant interactions, and the impacts of climate change. She was previously Head of Special Programmes Department at Christchurch Polytechnic, a Science advisor for the Department of Conservation and ran her own successful ecotourism business for over a decade. She says
"We must act now to reverse the declines in water quality, native species habitats and build resilient and sustainable farming practices – our health, wellbeing and our economy depends on it"
The People's Choice candidates will be running on a platform that focuses on clean water, better public transport and working to return full democracy to ECan at the next election.
"We all agree wholeheartedly that environmental restoration and building regional resilience in light of climate change are fundamental to a thriving Canterbury" says Cynthia.